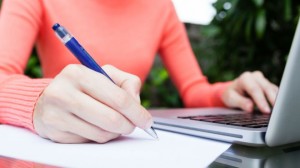 6 Lessons Learned: Navigating Technology In the NFP Sector
Blog written by Dorothy Engelman
Founder, Getinvolved.ca
Senior Partner, Q Media Solutions
Since Getinvolved was a germ of an idea in the summer of 2007 technology has taken all of us on a whirlwind ride through changes we could never imagined. Quickly smart phones are the norm and new ways of thinking are changing everything. Today, we live in a world where the biggest taxi company Uber owns no cars, the biggest media platform Facebook creates no content, the biggest accommodation provider Airbnb owns no real estate.
What does that mean for the not for profit sector? Well, I'd say a lot.
At first we all thought all these FREE tech and social tools will be a boon to the NFP sector –allowing us to fundraise, build awareness and spread the word to our multiple audiences. And in the beginning many early adopters like Getinvolved flourished as these new ideas about bringing people together shifted from in person to online. But then things changed. Big business and industry got on board and started spending huge dollars in social media and online advertising and now NFPs are back fighting through the noise to get their message out in a world 4Billion videos are viewed everyday and 60 hours of new material is loaded onto YouTube every minute.
For us at Getinvolved, we kept pace for seven year but we started building technology when it was more complex and expensive to develop, and to keep up with the pace of change required more resources than we were able to muster. And so on December 31 2015 we are sadly "closing our doors."
They say there are lessons in failure and my experience at Getinvolved has been a series of challenges that will inform the work I do as a social entrepreneur, volunteer and Mom.
Here are my top 6 lessons I will take with me in my work moving forward.
1) Be Open
Fighting the good fight means being open to new ways of doing things. You need to innovate and pivot and looking at what you do in new ways and really ask yourself if your old assumptions are really part of the new reality. And most importantly reach out to your community to ensure you are providing real value.
2) Identify new partners and relationships
Look at new ways to reach your audience and to fund innovation. Reach out to those that are leaders in your space build capacity by sharing resources, planning and tools.
3) Develop a Revenue model
Review your assets and your organizations skills, look at ways to monetize parts of your offering for those that do have the resources to pay– whether the private sector or partnering with other agencies to fundraise.
4) Don't build custom solutions
Find existing tools and utilities share your information and your assets in exchange for technology innovation. There is tons of good tech out there you can leverage to do more, with less.
5) Share and be Transparent
Build trust and community around cause by sharing your knowledge –" once you share you will open yourself to like-minded people and together you can innovate.
And finally…
6) Seek out Forward Thinkers & Give Thanks
My experience working to develop volunteering technology and tools for sector was exciting and challenging. I was lucky to have forward thinking leaders at TVO like Nancy Chapelle who saw Getinvolved as a amazing tool to engage citizens across Ontario and Ruth MacKenzie and Wendy Mitchell then at Volunteer Canada who breathed leadership and innovation and Sarah Saso and Jeronimo De Miguel at Manulife who believed in the role of the private sector in supporting these activities. Together they all supporting us as we developed Getinvolved.ca into a new way of thinking about volunteering. But after seven years online Getinvolved is stepping aside– there are lots of great tools and emerging technology players in the volunteer space and I look forward to see how they evolve in serving the community in new and exciting ways. Our wonderful Community Manager Jennifer Gawor has written a great blog about where you can find great tools, opportunities and resources, I encourage you to check it out.
In closing, most importantly a big hug to the over 3000 organizations and then of thousands of volunteers who came along with us on our journey–we loved helping organizations find passionate volunteers who have changed the lives of so many. We couldn't have done it without the amazing time and talent of our incredible team of community managers and outreach team, designers and developers– a huge hug to all of them.
Thanks team for your hard work and commitment to making volunteerism your passion.
Kudos to: Jennifer Gawor, Rudayna Bahubeshi, Caitie Drewery, Charlotte Kiddell, Christine McGlade, Mike Hytineen, Bart Dabek, Jon Marsella, Peggy Taylor, Jane Wilson, Shannon Harvey, Ryan Payne, Tikhon Botchkarev, Paul Hessels we thanks you all for your time and talent!