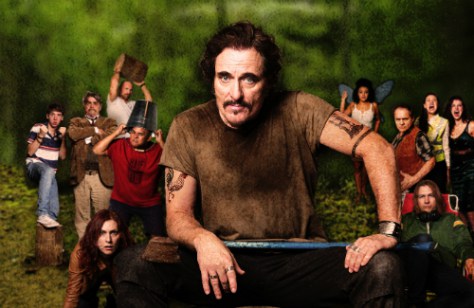 Big Congrats to Outside the March!
One of our donation partners, Outside the March, is the recipient of glowing reviews with their newest theatre show Jerusalem!
Every year, Q gives back with our time and talent to organizations in need. In 2018, we have pledged our services (graphic design, video production + writing) to exciting arts companies Outside the March and the Art of Time ensemble. Last Friday, Outside the March opened Jerusalem, their first 2018 show, featuring award-winning Canadian icon Kim Coates.
We had the pleasure of working with Kim and the rest of the cast earlier this year to film a variety of trailers to help garner interest in the show, and we could tell right away that this was going to be something special.
The high-energy production of epic proportions has been receiving rave reviews from the Globe and Mail and The Toronto Star, so it's safe to say this show is a roaring success. A huge congratulation to the cast and Director Mitchell Cushman!
Find out more, or scoop up the last few tickets HERE.
*Image by Dahlia Katz.