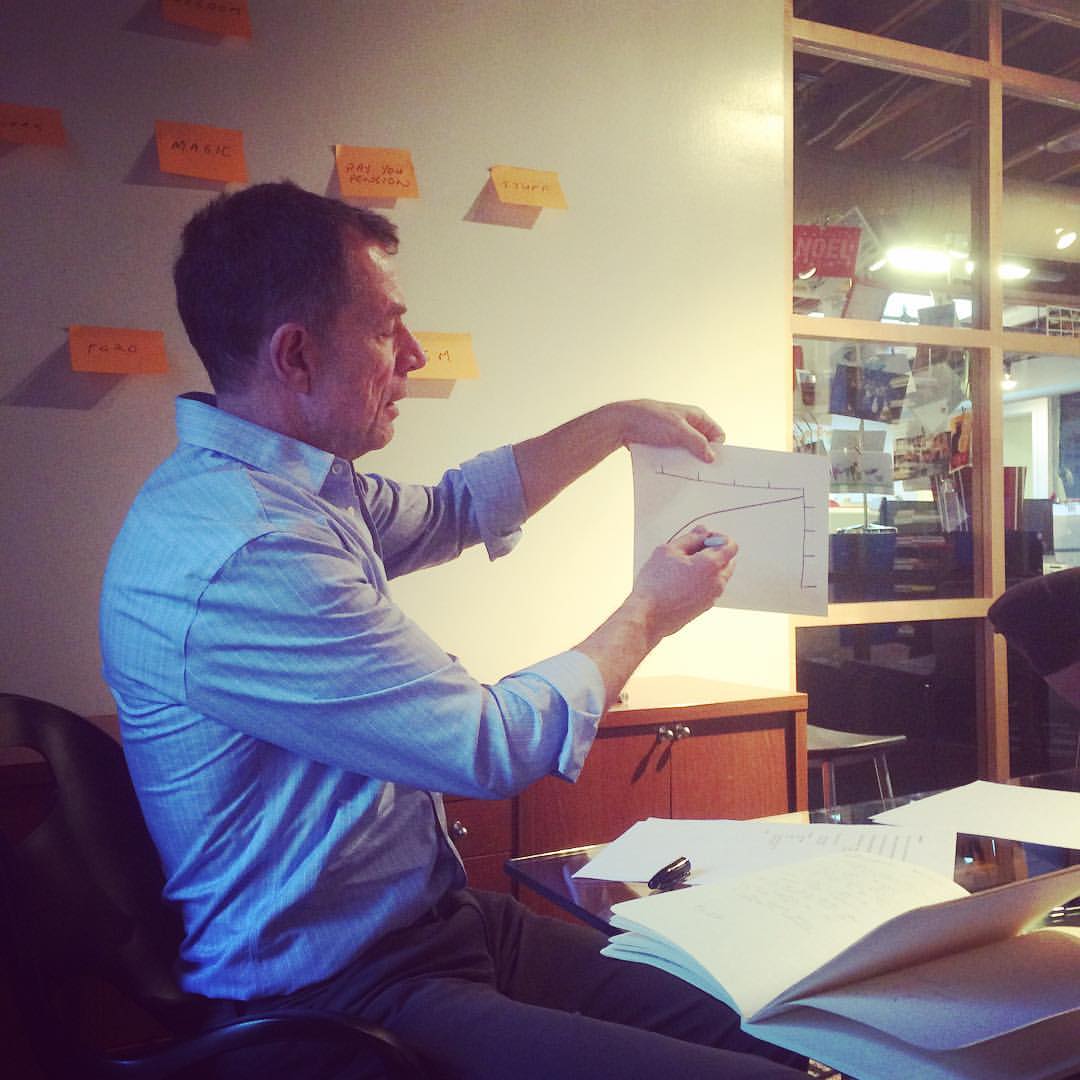 Q Staff Build Their Financial I.Q. with a Morning Investment Club
Here at Q Media we are all about learning new skills; our attitude is you're never too old to learn something new. It's how we keep on top of new gear, graphic trends and video tech.
After working on a couple of big financial projects last fall, we started an open conversation in the office about personal finances. We have a lot of young staff here and it became apparent that many of us feel behind in our financial knowledge but have no idea where to look to get more information or support.
Investments, RRSPs, the stock market – these weren't topics we talked about in school. Luckily, the TDSB just announced it is incorporating financial education into the curriculum, but that still leaves us out-of-school millennials high and dry.
Richard, our in-house Wall Street wolf, has always been a huge enthusiast of financial literacy. In my second year at Q Media, he recommended I read "The Wealthy Barber Returns" over my lunch break – and I opened my first investment account a few months later.
As our Senior Partners, Richard and Dorothy are also big supporters of us expanding our knowledge base on pretty much everything. And as allies of young people in the business, they want to help us feel more confident about our futures. So they dreamt up a Tuesday morning investment club (or as we like to call it "Fat Cat Tuesdays").
Our first seminar with Richard was on the basics. He built a zero intimidation environment, (with baked goods!) with an open policy to answer any and all questions. Next up, we are hosting mini in-office seminars with financial advisors from the Q circle of friends and clients.
To incentive us, Q Media has even offered to match our first self-directed investments – and of course we've quickly gamified the experience by turning it into an office-wide investment challenge. It should be fun, but more importantly will help us feel more confident about our finances…something that's truly priceless.