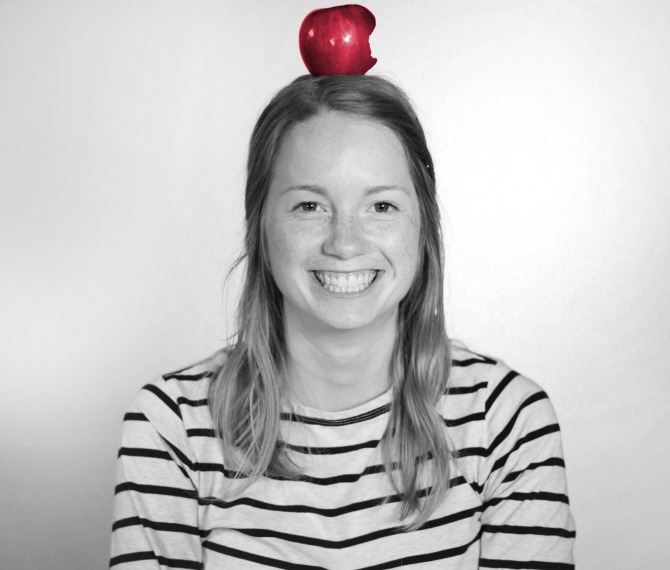 Friends of Q: Allison, Former Production Coordinator
Meet Allison Q's Former Production Coordinator.  Q Game Changer. Outdoor Enthusiast.
In fact it was her enthusiasm for the outdoors that drew to her to her current position in Banff, Alberta at the Banff National Arts Centre. As a Q legend, we all miss her but we all know we'll cross paths with this spitfire again.
Favourite children's book: Where the Sidewalk Ends by Shel Silverstein
Website you visit the most: Probably Youtube – I'm prone to major Youtube binges.
A free day is spent: Exploring the city. After 5 years here in Toronto there's still so much to see.
Biggest pet peeve: People burping or spitting in public – both are just unnecessary.
Dream project: I'd love to work on a documentary project that focuses on technology use around the world (mostly for an excuse to travel).
Something quirky about yourself: I whistle a lot – often without knowing I'm actually whistling. It's a bad habit.
What did you want to grow up to be?  I loved writing "chapter" books as kid so I wanted to be an author when I grew up.
Why aren't you doing that now? I realized a chapter was more than 2 sentences.
If you could be a character in a movie – who would it be? I'd choose Ariel from The Little Mermaid. I think I would enjoy being a mermaid and talking to seagulls.
What's your "Q" connection? I joined Q as a co-op student for my final semester at Ryerson. Once my placement ended, I asked them if I could stay forever and they said yes!
Most memorable Q project: My most memorable Q project was working on the Wellspring Healing Journey video. It was one the first projects I was fully involved on, from filming, to scripting and editing. It was a huge learning experience to be able to work with such an emotional story. I also got to be at the charity auction where it was played to raise money for the program. Being able to see the direct impact the video made with the audience was a very unique opportunity.
What do you like most about working at Q? I love that every day at Q is different from the next. One day I might be searching for bubble wrap to wrap a child with and the next I'm in rocking out in the Science Centre.
Visit Meet the Q Family to get to know other members of the team.