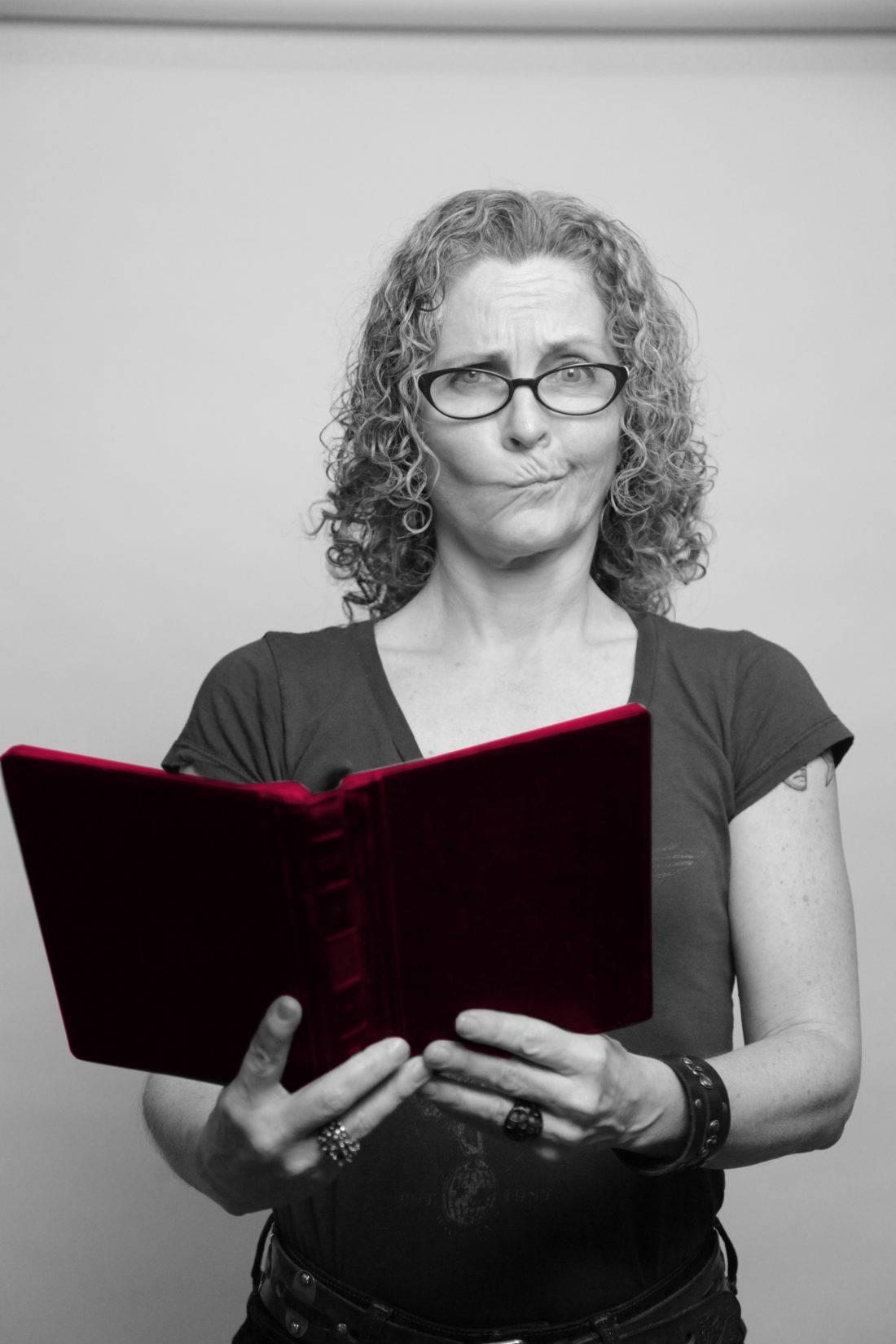 Friends of Q: Christine
Meet Christine.
Q's Former Director of Interactive. Digital guru. Extreme knitter.
Favourite expression: Most of my favourite expressions involve some sort of profanity so I'm going to leave this one blank.
Favourite children's book: Little Fur Family by Margaret Wise Brown. After reading it as a child myself and then later to my own children, I know the entire book off by heart.
 Website you visit the most: Raverly.com because I love knitting and then Basecamp.com, Contently.com, Econsultancy.com for project sharing and creative inspiration.
 A free day is spent: This might make me sound like a bit of a nerd but my free days are usually spent catching up on my MOOCs (Massive Open Online Course).
Biggest pet peeve: Bad drivers – I am the best driver in the world so I'm allowed to say that. A big no no is when people signal for left turns at the last second.
Favourite story to tell: I once partied with Iggy Pop.  It was at a time when I probably didn't meet the age requirement to be there but I was at Barrymore's in Ottawa for an Iggy Pop and the Stooges show. After they finished their set, a roadie came up to my friend and I and asked us if we wanted to party with Jimmy, and we did!
Dream project: My dream project is anything that allows me to be involved from the very beginning. I love working on a project where we need to research, find solutions, pitch the creative part and then finally build the final product.
Something quirky about yourself: I genuinely think I have OCD. One of my big things is cupboard doors. I can't walk into a kitchen unless all the doors are closed.
 A dinner party with any three people, dead or alive – who's at the table? 
Patti Smith – I'd want to talk to her about New York City back in the day.
Sarah Diamond – I respect her as an artist and I've always been very impressed with what she's done with OCAD here in Toronto.
And then my third guest would be all three of my kids because it's a rare thing to have all 3 of them together in one room at the same time these days (they all have the same date of birth, so technically they can be considered one person).
What did you want to grow up to be? A writer.
Why aren't you doing that now? Writing can be so many things. When I was little I wanted to write books, now I write code.  So I'm still writing in some way or another.
If you could be a character in a movie – who would it be? Harry Potter for his magical powers.
What's your "Q" connection? I worked with Dorothy at TVO when her and Richard worked on Diplomatic Immunity, and then Dorothy and I worked on getinvolved.ca right when it started.
Most memorable Q project: Our first project, which really stands out for me, was a game kiosk for Enbridge . It was interesting because there was a lot of user experience involved in the project. The client wanted something very traditional and we pitched them something completely different and they went for it.
What do you like most about working at Q? The people. The team at Q cannot be beat.
What makes you happy? When I figure something out. I love having a problem and then working to solve that problem. That's why I love writing code because it's like solving a new puzzle every time.
Visit Meet the Q Family to get to know other members of the team.