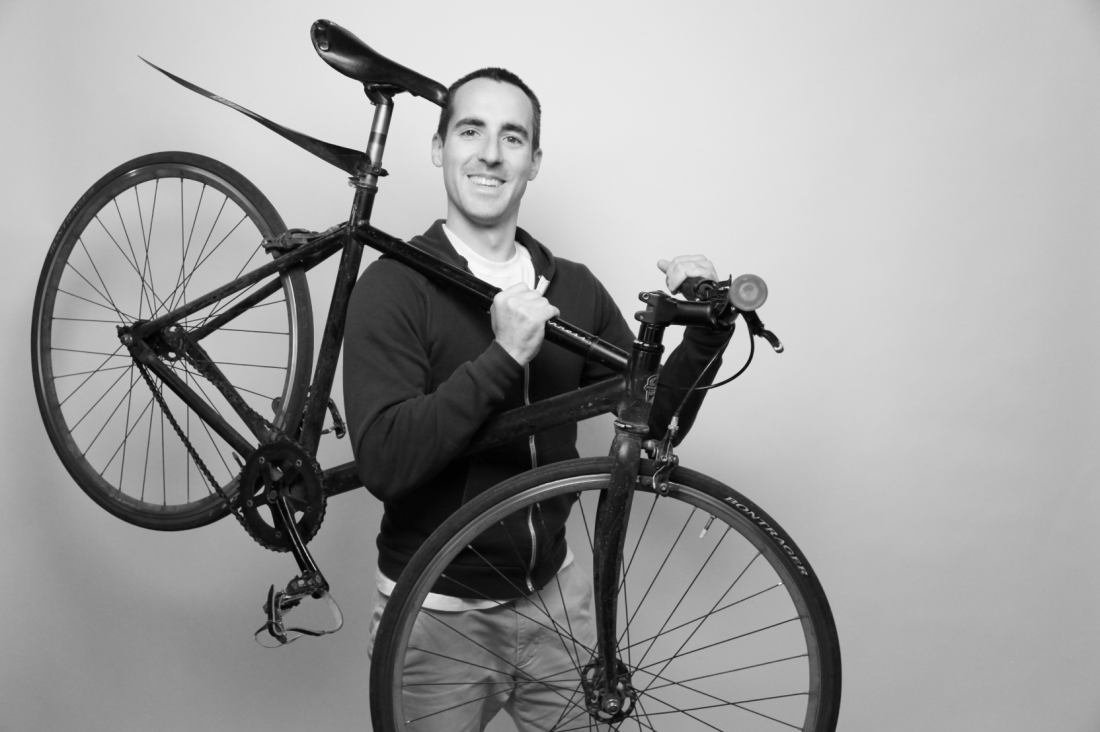 Friends of Q: Stew
Meet Stew. Q's Former Sound Engineer and Production Supervisor
Avid biker.  Perpetual laugher. All around great dude.
Favourite expression: Sa Da Tay
Favourite children's book: All of the Dr. Seuss books
Website you visit the most:  The Inner Ring – it's the best cycling blog that I've ever visited.
A free day is spent: Sleeping in, a very long bike ride and then get up to no good.
Biggest pet peeve: When people ask Googleable questions.
Favourite story to tell: When May kept on getting in the way when we were trying to check bags at the airport.
A dinner party with any three people, dead or alive – who's at the table? Trisha Harris, Nicholas Cage, Werner Herzog, Klaus Kinski, Iggy Pop, Matt Berry, Richard Ayoade, Marc Madiot, Fabian Cancellara (sorry… it's more than three)
My dream project: Doing production sound and co-directing videos that cover all the Classics and the Grand Tour races in cycling.

What did you want to grow up to be?
A photographer.
Why aren't you doing that now?
After I found video, I liked it more – I really liked the storytelling aspect.
If I could be a character in a movie – who would it be?
IP Man.
What's your "Q" connection?
I worked with Matt Bennett on a few projects and we got along famously and then he got me in at Q when they were looking for someone to do some editing.

What do you like most about working at Q?
It's really fun to mess around with everyone in the office but there is also a very high level of professionalism which makes you proud of the work you're doing.
Most memorable Q project: 
I really enjoyed doing the sound recording on the Direct Energy We are One project.  It was the project where I learned the most about sound recording in the shortest time.  It was a technically difficult project which forced me to do lots of research and use new equipment.
What makes you happy?  
My wife and my bikes.