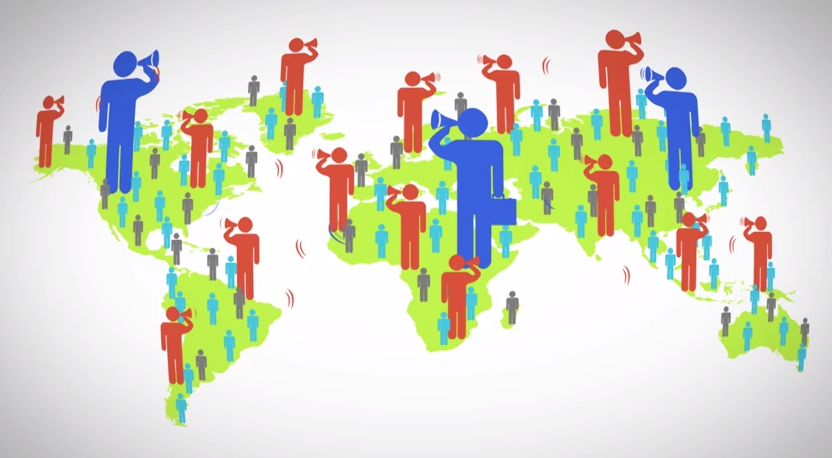 Pull #2: How Technology is Changing the Education Conversation
The following content is from Pull, an online series about how technology is transforming the conversation.
Pull was produced in partnership with TVO's The Agenda. Originally published in Summer 2013.
Education 2.0 – Opening the Classroom to the World
In a world where learning is more accessible to everyone, concepts like the open classroom, the flipped classroom, massive online classrooms (MOOCS), and virtual field trips are transforming the traditional education model. The one-way flow of information from teacher to student is becoming obsolete as global knowledge repositories and platforms for collaborative learning take hold.
Education guru Michael Fullan points out that early initiatives, such as distance learning, simply replicated the classroom experience online. The Massachusetts Institute of Technology's OpenCourseWare was one of the instigators, posting the institution's entire curriculum online for free. Hundreds of universities followed suit. Academic Earth took it further, bringing together online courses from the world's top universities into one portal and creating a platform for discussion. Wikiversity flipped the model on its head, asking participants to post what they wanted to learn and letting the community develop activities and projects to meet those goals. Today there are countless entrepreneurs using technology to redefine education. Michael Furdyk, co-founder of TakingITGlobal, isshaking things up in Ontario and around the world; Skype's Andy Schmidt's priority is working on specialized programs that bring the world into the classroom; and Christine Renaud at E-180 is exploring how to take ideas from the classroom out into the world.
Skype: Virtual Field Trips Bring the World Into the Classroom
Most people know Skype as a way of communicating with people anywhere, anytime for free — via voice or video using the Skype platform from your desktop or your smartphone. The founders' vision for Skype was more than a simple alternative to the telephone; it was a way to connect people for knowledge exchange, sharing, collaborating, and learning. Andy Schmidt, head of Skype's Social Good program, believes the many ways teachers and students are using Skype enhances the learning process and the future of education.
E-180: Taking Learning Out of the Classroom and Into the World
Christine Renaud is a graduate of Harvard University's Graduate School of Education and a former teacher who felt constrained by the classroom and its one-way flow of information. In response, she founded E-180, a micro-mentoring initiative that combines her belief in the power of peer-to-peer and collaborative learning with her lifelong interest in social entrepreneurship. She believes E-180 can become part of a larger movement to foster environments outside of the traditional classroom, which will be more conducive to learning.
How can we bring the classroom to the world and create curriculum that engages students in a two-way conversation? Tell us where you think education is going. Join the conversation on Pull.