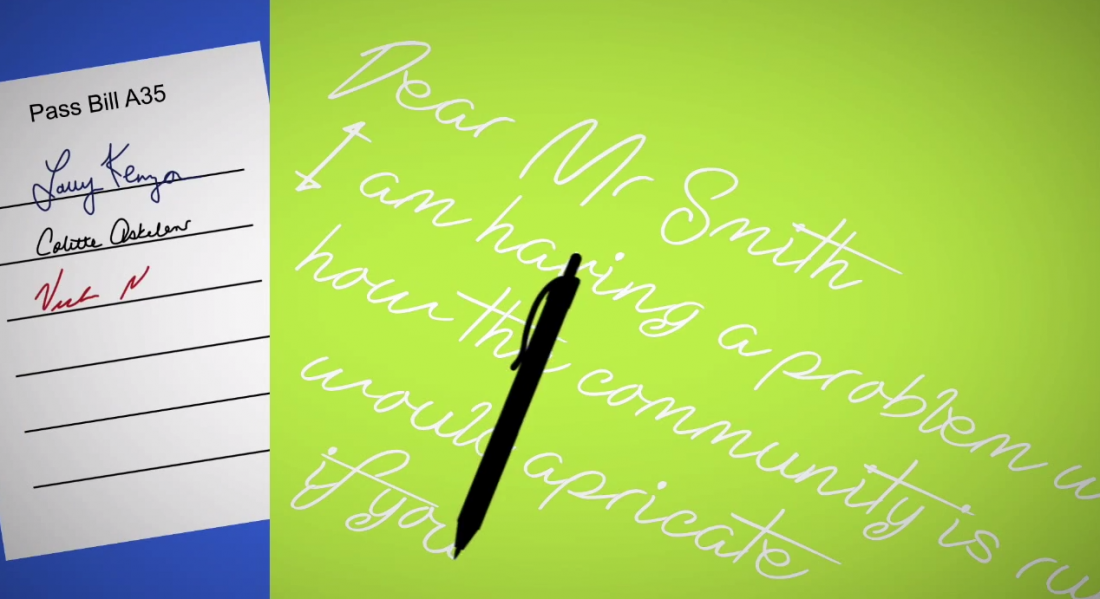 Pull #3: How Technology is Changing the Conversation
The following content is from Pull, an online series about how technology is transforming the conversation.
Pull was produced in partnership with TVO's The Agenda. Originally published in Summer 2013.
Pull: Social Media, Big Data, and Engaged Citizens
Our idea of democracy has been traditionally tied up in the right to vote. In exchange for that right, we give our consent to be governed for a four-year term. During that time many of us rarely engage until the next election.
Technology has changed this dynamic. The Arab Spring is probably the most recent example that comes to mind when talking about social media and its ability to impact governments and shape political discourse. During that tumultuous time, social platforms like Twitter,Facebook, and YouTube were used to organize protests, share images and information, form communities, and engage entire populations in the name of democracy.
After that, our idea that social platforms were no more than a place for drunken university students to share pictures began to change. On top of the power these social networks have to mobilize us, the speed at which ideas and information travel has accelerated. In the world of the 24/7 news cycle, messages spread at lightening speed, and we now expect a rapid response. Increasingly, if we see missteps from our elected officials, few of us are willing to wait four years to express our democratic rights. Almost everyone has the tools to make their voices heard immediately.
We want to interact with our government about the little things, like potholes, or big things, like shaping policy, or about having a seat at the budget table. And some of those things are now possible with tools like FixMyStreet, or Jordan Raynor's Citizinvestor, which gives citizens the ability to tell government exactly where they want their money spent.
Governments are responding to our need for transparency and engagement by opening up their processes and what is known as datasets (open data) to encourage innovative solutions for critical local, provincial, and even national problems — from transportation, to the environment, and health care. Amanda Clarke, a PhD candidate at the University of Oxford's Internet Institute, points out that as governments make this information available, the open data can fuel a new language of citizen engagement.
Enabling the Conversation Between Citizens and Elected Representatives
From initiatives like FixMyStreet to SeeClickFix, social media is enabling people to play a more active and immediate role in local issues, allowing communities to identify needs and help shape solutions. Richard Pietro calls this type of citizen engagement "Democracy 2.0." To explore the power of social media and drive Democracy 2.0, Pietro has co-founded and launched CitizenBridge, a platform that enables citizens to talk directly with elected representatives.
Using Open Data to Foster Innovative Public Services
Governments at all levels are opening up their data. In June, Prime Minister Stephen Harper announced Canada's participation in the international Open Data Charter, and cabinet minister Tony Clement has described open data as "Canada's new natural resource."
As well, several municipal jurisdictions in Canada are responding to the call to open up data, including Ottawa. Robert Giggey is the lead for the city's Open Data Ottawa, a program that makes municipal data available in a readily accessible format for entrepreneurs. Open Data Ottawa was created to spur innovation through the creation of apps that provide community services the city could never pay for — and might well have never imagined.
One development many could never imagine is what Steven Randazzo and his colleagues at the U.S. Department of Health are doing. As communications lead for its innovations team,they are not only opening up data, but they're also hosting hackathons to encourage innovation in the health care space.
Nowhere to Hide
Open data is powerful and can be positive, but there need to be rules in place according to Henry Jenkins, a professor of communication, journalism, and cinematic arts at the University of Southern California. Jenkins points out that the tools we use to create and share media are only truly effective if we play by the new rules of engagement. Organizations that fail to be transparent and responsive do so at their peril.
The pull of technology and the changing dynamic between citizens and government brings into focus how we expect to be governed. Transparency, openness, and responsiveness are the new rules for our elected officials. But when does opening up data and stimulating innovation turn into outsourcing? When important policy decisions or public works projects are taken out of the hands of the government and put into the hands of citizens to develop, implement, and even pay for, how does that change our ideas of who is accountable? Join the conversation on Pull.