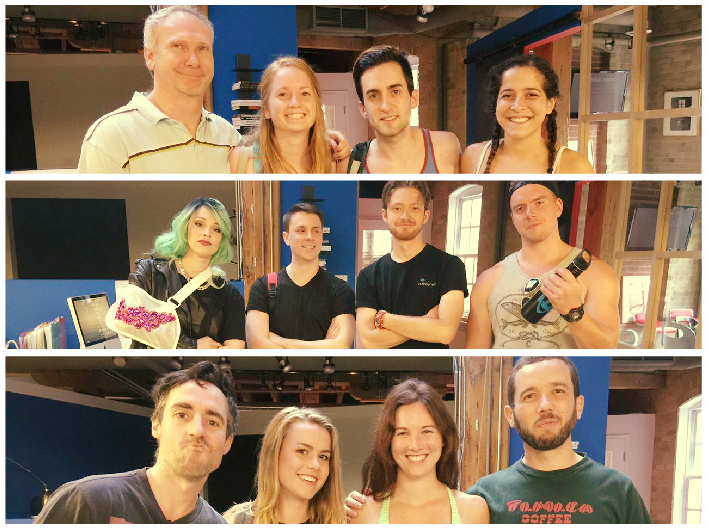 Q Amazing Race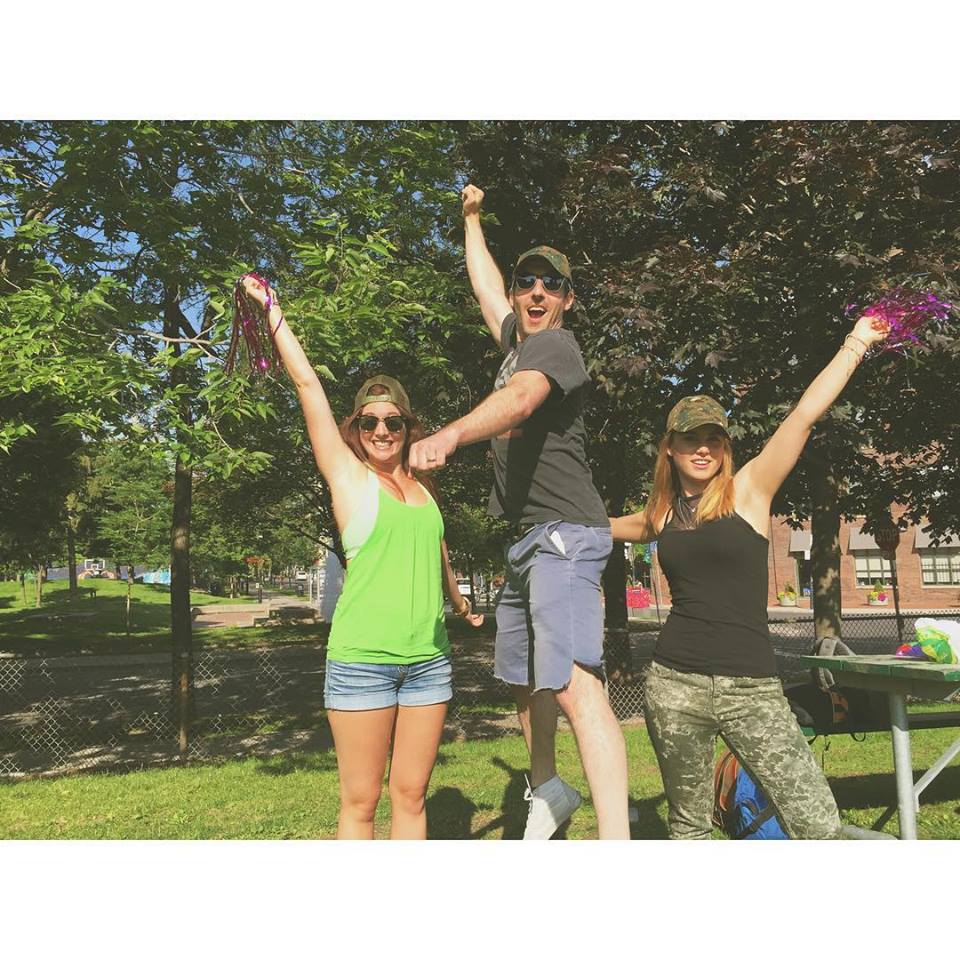 What do you get when combine hoola hoops, skill testing challenges, smart phones and the raw competitive nature of the Q family? The BEST day ever!
Earlier this month, our fabulous Senior Partners Richard and Dorothy put together a day of scavenger hunt-style challenges for Team Black, Team Blue and Team Green. Part Dr. Seuss-esque riddles and part Hunger Games, the Q Amazing Race had us running from downtown historical sites to Bay Street monuments to our eventual stop (with well deserved frosty pints) on the Island.
The challenges ranged from using our brains (can you name the site of the first Parliament building in Toronto? Hint: it's near the Distillery) to using our charm (convincing a Bay Streeter to go on-camera and give us business advice). Team Blue left the rest of us in their dust, so a huge congratulations to them as they used their smarts and their guts and now revel in glory! (although as a member of Team Green, who were the first to hit a patio by the water, I ask you, who are the real winners?)
But most importantly, we learned a heck of a lot. We learned how to collaborate, how to use our brains to tackle challenges under time constraints, how to be creative and most importantly, we learned that each one of us has a pretty awesome set of particular skills (and don't worry, the Liam Nesson reference is not lost on me here) that work really well all together.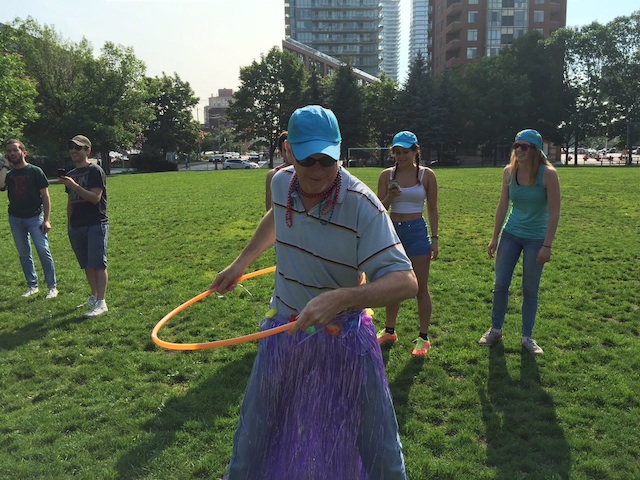 So what else did we learn? 
"Worry less and make more creative mistakes." – Andrew Baliuk
"Every person on each team had a different strength that can be used in harmony." – Steven Field
"Mr. Steve Lang knows all." – Allie Walsh
"Working together as a team is a great way to get things done quietly and quickly." – Stewart MacLean
"Ask and you shall receive. (With regards to getting help from the general public)." – Jen Gawor
"Fun should always be priority number one!" – Margot Hayden
And what was the best part?
"Sitting on a patio, enjoying the company of my awesome colleagues / teammates to bond outside of the office." – Me
"Friendly competition throughout the day!" – Stewart MacLean
"Winning." – Team Blue
"Creating the challenge for Team Green (4 shots, 4 bars) and hearing about it." – Team Black
Why was doing something like this important?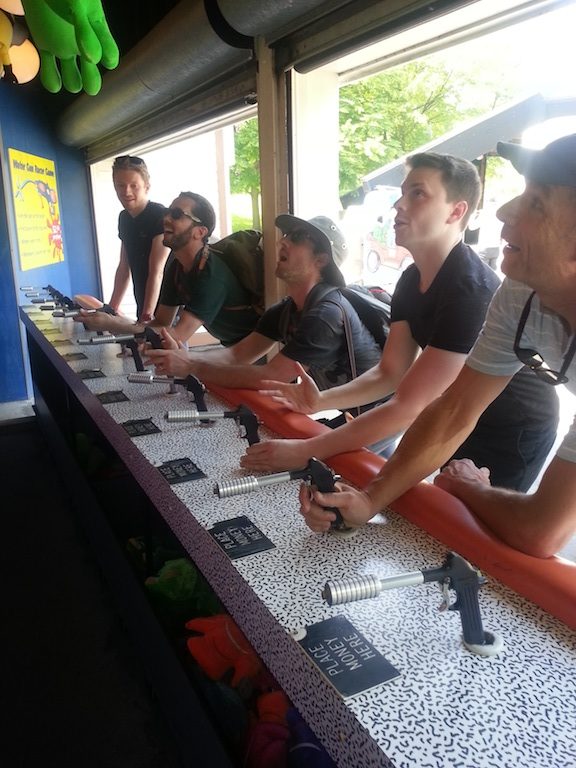 "I don't get to work with Andrew and Jen that often at the office – mixing it up is what made it so fun!" – Steven Field
"Working as a team helps you make decisions on the fly. We were able to bounce ideas off each other and problem solve on the run." – Allie Walsh
"Each of us have different things we are better at. Working together makes it way easier to complete tasks." – Stewart MacLean
"We motivate and feed off each other's energy. And yes, it's easy to be energetic running around the city (especially after our shots challenge) but we can take that motivation and energy back into the office." – Me
Bottom line? Get out of the office and enjoy the company of your colleagues outside of deadlines and conference calls. You'll definitely learn new things about one another and might accidentally increase your workflow!