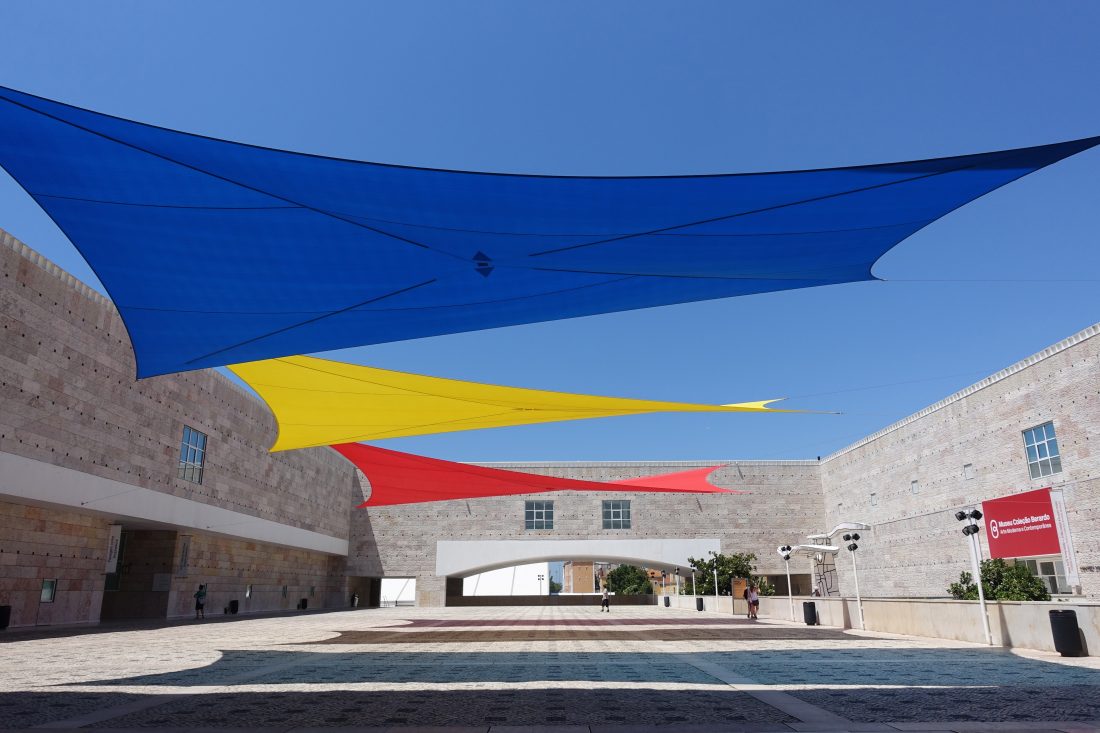 Recharging the Creative Batteries Stockholm, Copenhagen, Amsterdam, Lisbon & Camera
It has been a busy and fun year at Q, but sometimes you need to recharge the creative batteries, so I booked off a couple of weeks in June (our slow period) and headed to Europe.
Just me, a carry-on backpack, my pocket camera and a vague idea of producing a series of short city videos. A typical busman's holiday!
So, here is a photo tease of what's to come.
Stockholm: Venice of the North
First stop – Stockholm. Grabbed the Arland express into the city from the airport: 18 minutes, top speed 198 kph. Why we don't have high-speed trains in Toronto? Then purchased a Stockholm card which gives you free access to transit, galleries and museums. Brilliant idea. Then down to the subway.
Even the subways are cool, I'm liking Stockholm.
The city has been called Venice of the North, full of bridges, islands and spires. Beautiful, although too bad about the weather    – grey and cool. Time to check out the city's numerous museums and galleries.
Skipped the Abba museum, but did check out  the Absolute museum.
Interesting, there's a real celebration of the everyday in the city's museums. Where else can you find an ordinary kitchen  displayed in a museum? Or a country cottage or church in an open air museum?
 
Copenhagen: Bicycle, Bicycles Everywhere
Next up, Copenhagen.
The first thing you notice: bicycles, everywhere, practical, sturdy, bikes with fenders. Everybody seems to ride, young, old, women in dresses, men in suits, parents and their kids. Even though the temperature was 15 C, half of Copenhagen seemed to be outside enjoying the sun, even swimming. The Danes are a hardy (and handsome) lot. Maybe all that cycling in all types of weather has a few side benefits.
Visually, Copenhagen is weird mix of heavy Germanic buildings, brutalist 70's architecture and adventurous modern design. The great thing is that the country doesn't seem to be beholden to it's past. There's an adventurousness, even playfulness in their public buildings and spaces.
Amsterdam: Getting Interactive
It's complicated to get downtown, so I grab a cab. It's a Tesla, go figure. There are a lot of electric cabs. Translation: someone's thinking forward. It's a balmy 20 C when I head out. The streets are packed. Bicycles everywhere.
People are climbing all over the "I am Amsterdam," sign and getting their picture taken beside the ubiquitous Miffy sculptures. Cafes are full and the infamous coffee shops are busy. The red light district –impenetrable. The city is alive. It's fun just to wander downtown and take photos.
The next day it's cold and raining, so off to the galleries – which are stunning. Amsterdam's most famous painting, the Night Watch is stunning to see in person. Later that evening, I happen upon a sculpture of the Night Watch in Rembrandt Square. It could almost be called Selfie Square, since tons of people are getting their photo taken beside the figure.
Amsterdam has definitely figured out how to make art interactive, alive and photogenic. Definitely a city that invites you in.
Algarve, Portugal
For a change of pace, I decide to take a vacation from my vacation and head to the Algarve in southern Portugal for a little heat.
The Algarve coast and beaches are spectacular, a series of coves carved out by the sea. Then the cracks begin to show, unfettered development and ghost houses, courtesy of the 2008 downturn. Discouraging. One wishes that you could turn back the clock here.




Lisbon: Up and Down
This city feels like it lives outside. Outdoor café's are everywhere. Music fills the air, hip hop, classical, reggae, even opera. It's a photographer's dream, albeit a tiring one. Lisbon is also known as the city of seven hills. There are even municipal elevators. And it's hot, fantastically hot.
Day two I wander from the stunning Berardo Gallery of Modern Art to the Game of Thrones worthy Jeronimos Monastery to the Vasco da Gama monument. Beautiful. Lisbon is an incredible mash up of old and new, tired and modern. There are certainly cracks in the social structure, young people selling contraband in the squares, African immigrants selling sunglasses and seniors selling knick knacks at every tourist juncture. But somehow it all seems right, all part of an incredible visual mosaic.
So – my travel advice: Scandinavia is an interesting place to visit and compare. But after a long winter there's nothing like the heat and energy of a place like Lisbon. Now that I'm back it's time to sort the photos.