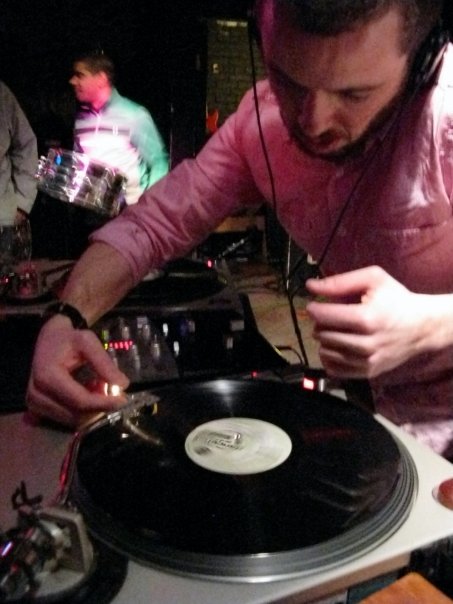 Ride de riddim! "riddim"?
Daytime career: director & creative at Q
Nighttime career: DJ.
I recently presented my monthly party SoulSkank and was approached by someone on the dance-floor about a ska song I played… then the conversation began:
"Riddims" (rhythms, but you really need to pronounce it "riddims" when talking about it in this context – trust me, you'll be ejected out of context if you say it any other way).
The song was the Baba Brooks Band doing 'Shank I Sheck'. A classic instrumental ska track from 1964! This is foundation.
The riddim discussion thus ensued…
Riddims are when a producer/artist/band produce a base instrumental song, sometimes intended for a specific artist to sing over top of. The instrumental is then re-used by other artists to create "versions" of the song ('Shank I Sheck' in particular was versioned slightly for a slower reggae "downbeat" as transitioned from its original ska "upbeat" style). This riddim being called the "Shank I Sheck" riddim.
• here's the original Shank I Sheck riddim by Baba Brooks Band
• and here are the versions of the riddim
First instincts may be obvious copyright issues, but that's not the case as its seen as a form of respect and the legacy of your riddim living on.
This is fairly a common practice in the reggae & dancehall world. And it gives us DJs the opportunity to "ride a riddim" with several consecutive songs.
My favorite riddim to play when DJing is the "Stalag" riddim with its multiple versions:
• Stalag riddim
Some other notable riddims from throughout the years:
• Sleng Teng riddim
• Real Rock riddim
• Queen Majesty riddim
Be sure to also check out my weekly radio show, StolenSouls
Wednesdays 6-8pm EST on CHRY 105.5