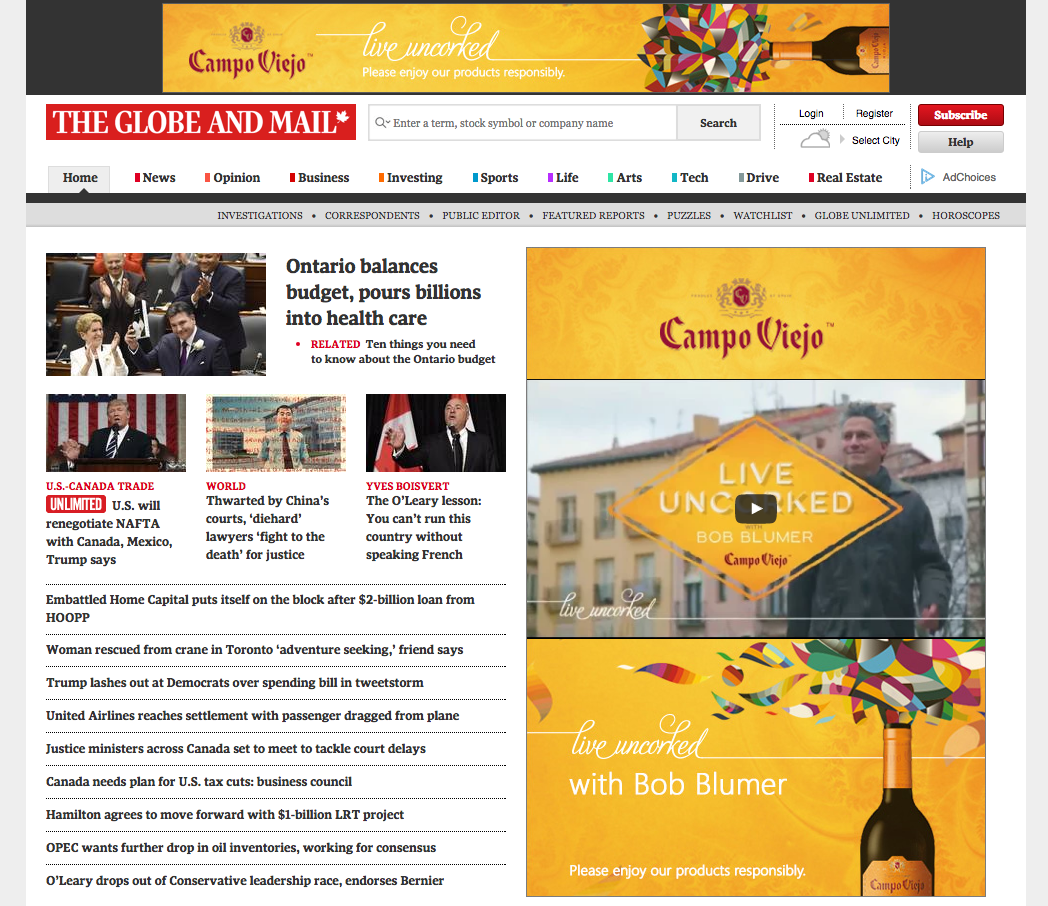 Q Series Takes Over Globe and Mail Homepage!
Our Campo Viejo "Live Uncorked" series launched this week, with a Globe and Mail homepage takeover!
The series; featuring the always energetic and adventurous Bob Blumer, follows him on a delicious journey through Northern Spain, learning about wine, food and the kindness of strangers.
Watch Episode One to discover how you can join Bob and learn to "Live Uncorked".