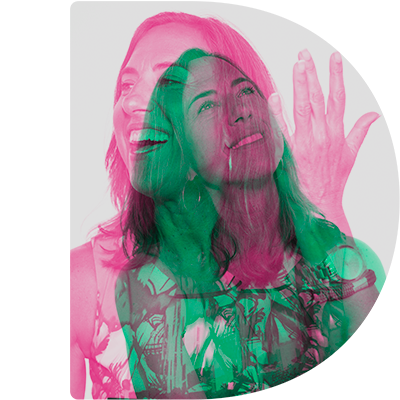 Meet the Q Family: Dorothy
Meet Dorothy.
Senior Partner.  Fearless go-getter. Q Mama Bear.
Favourite expression:
"To copy is smart. To steal is genius." (Oscar Wilde)
Followed by "There is a special place in hell for women who don't support other women."  (Madeleine Albright)
Favourite children's book: James and the Giant Peach
Website you visit the most: Google
A free day is spent: Biking, swimming, eating, drinking and laughing with friends and family.
Biggest pet peeve: People who say "you can't do that."  Or "that's too hard."
Favourite story to tell: Stories about the heart, the head, the imagination and the power of human ingenuity.
Dream project: Direct a dramatic film based on a favorite work after having written the adapted screenplay.
A dinner party with any three people, dead or alive – who's at the table?
Robertson Davies, Stanley Kubrick and Susan Sontag.
Something quirky about yourself:
Grew up a total tomboy jock. Had a wicked fastball serve and not a bad jumpshot.
What did you want to grow up to be? 
Everything! A musician in a symphony orchestra, a dancer in the ballet, the first woman in the NBA (there was no WNBA at the time,) an adventurer, a traveler, a geologist, an inventor, a diplomat, a race car driver, a lawyer, an artist.
Why aren't you doing that now?
I'm sort of doing it all and more—by living vicariously through the stories I tell and the people I meet.
What's your "Q" connection?
I'm married to Q. Literally.
What do you like most about working at Q?
Making things. Creating. Being challenged.  And most importantly doing it all in a space filled with people I love to work with everyday.
Most memorable Q project:
Too many to pick out just one. But if I must—working with Steve Lang and James Judges in Bastrop, Texas, shooting a re-enactment of their worst winter storm.  We made it look like -20C in July when it was actually 45C.
What makes you happy?
Learning, creating and collaborating! And Lulu!
Visit Meet the Q Family to get to know other members of the team.