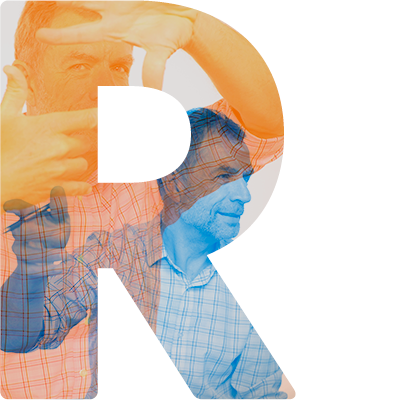 Meet the Q Family: Richard
Meet Richard.
Senior Partner.  Producer.  Writer. The original Q.
Favourite expression: Great
Favourite children's book: The Little Engine That Could
Website you visit the most: CNN.com – I'm a bit of a news junkie and CNN is a great starting point every day.
A free day is spent: Well – I have the attention span of a gnat, so it would involve a few things – a little swimming, tennis, Angry Birds, hanging out with friends – and that would be the morning.
Biggest pet peeve: Pretentiousness. Can't stand stuffed shirts. Brings out the nine-year-old in me and the desire to pop that bubble.
A dinner party with any three people, dead or alive – who's at the table? Nelson Mandela would definitely be one.  The next would have to be a William – Blake, Churchill, Shatner, Shakespeare, Stevenson, maybe Ted Williams. Maybe just a William party – that would be something.
Dream project: I love dreamers: designers, architects, scientists – people looking to build a better future. So a dream project might be producing a television version of a book like Michio Kaku's Physics of the Future
Favourite story to tell: Not sure it's appropriate to have printed on the web. Next time I see you I'll take you out for a coffee or a beer and tell you.
Something quirky about yourself:
"And now for a massage from the Swedish Prime Minister." Yes, I loved Monty Python as a kid.
Father: "One day son, all this will be yours."
Son: "Whot, de curtains?"
What did you want to grow up to be? 
James Bond, or Q. It was a bit of a toss up.
Why aren't you doing that now?
There were never any ads for Double O's in the paper, so I chose Q.
If you could be a character in a movie – who would it be?
James Bond. I'd want to get all those cool toys from Q.
What's your "Q" connection?
Hmmm. Well my last name begins with 'q.' I went to Queens. Our first office was on Queen street. Lots of connections. It's a cool letter.
What do you like most about working at Q?
As a kid I loved playing with lego, building space ships and making up stories.  While I'm not making space ships I feel that I'm using incredible technology and telling stories. We're lucky, we get to tell stories about a lot of incredible people.
Most memorable Q project?
One of my favourite projects was for SickKids and following 25 kids to the World Transplant Games. Intense experience for many reasons. The most simple one: Life is Precious
What makes you happy?
I love the water. Swimming, sailing, paddle boarding, so I guess a day at the beach with my family.
Visit Meet the Q Family to get to know other members of the team.