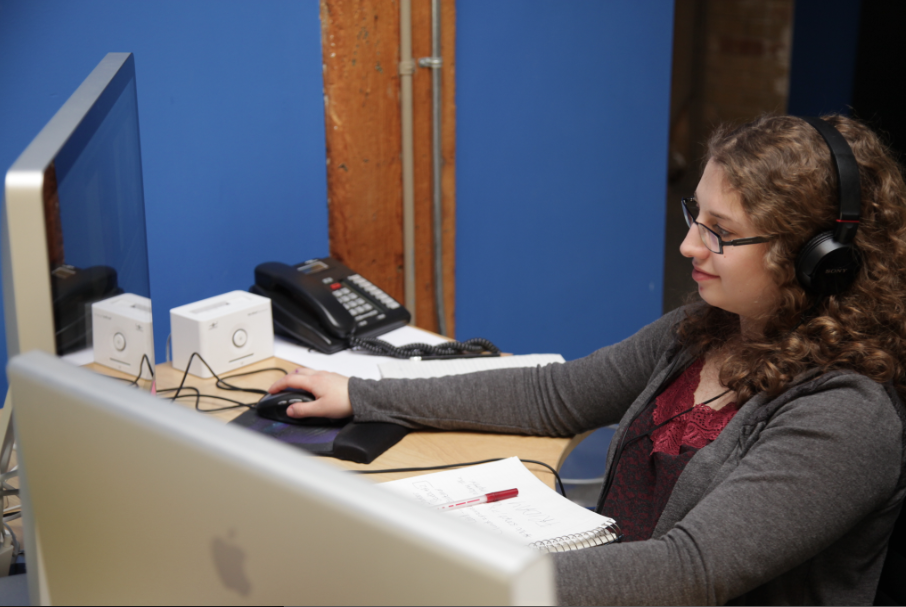 My First Week at Q
A post from guest blogger Leah Rifkin – a student from the Ryerson Radio and Television Arts program who has joined us for a six week internship.
February 26, 2013
My experience during my first week at Q Media Solutions was… incredible! I didn't know what to expect walking in on that first day, but I wanted to keep an open mind and try anything.
I definitely did not expect to be doing a lot creative work on the first day. Any intern would assume the first few days would be administrative work. Not for me! I was so glad that I was thrown into editing and I was so shocked that I was even given the opportunity to use my discretion while cutting. It was my first step towards learning how to tell Q Media stories.
I learned so much in my first week.  I put together a rough cut of a healthcare piece, got lots of great feedback, and made necessary changes to make it a stronger story. I transcribed an interview for the first time and I was even able to take a leadership role and help direct some b-roll that needed to be shot for one of the stories.

It was also really fun standing in for some green screen shots that were used in a promo for Sick Kids. Green screen shoots are always very unique but this one was particularly silly, in a good way, of course. I helped out with another greenscreen test shoot by walking in and staring at the camera for 90 seconds with May. I was tearing up so much from the lights that it looked as though I had been balling my eyes out. My eyes are just really sensitive to any sort of bright light. The song Blinded By The Light pretty much describes what happened. It was really fun to do nonetheless 🙂
A couple of days later, I edited the rough cut of a piece for Sheena's Place, which should be finalized and posted soon. This project was a great way for me to go through the process of reviewing footage and putting a narrative together to get a message and a feeling across to the viewer.
Even though I have a good arsenal of experience producing, directing, and editing stories, I still spend any extra moments I have during the day at Q to watch the stories they produce and really immerse myself into their storytelling style.
The people who work at Q are so great — they're down-to-earth, intelligent, and hard working. It was great to meet everyone in the office and get settled into the work environment. I am really excited to be producing and directing a piece soon and I am very appreciative that I am being given opportunities to grow my storytelling skills 🙂