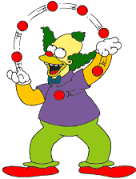 Production is a Constant Juggling Act!
Right as we welcome in our new Production Manager (say hello to the amazing Andrea everyone!) we embark on our busiest month ever here at Q Media. This week alone we have ten different shoots, in six different cities, with almost half of the projects due at the end of the month. Although it means our crews, Andrea, and the office coffee pot are putting in some seriously long hours, this is what the Q fam does best. We've got lots of balls in the air and we're having a blast.
Look to the end of the month where we'll be releasing projects and campaigns for our friends at Barrick, YMCA Canada, UHN, WHIRL and McMillan.