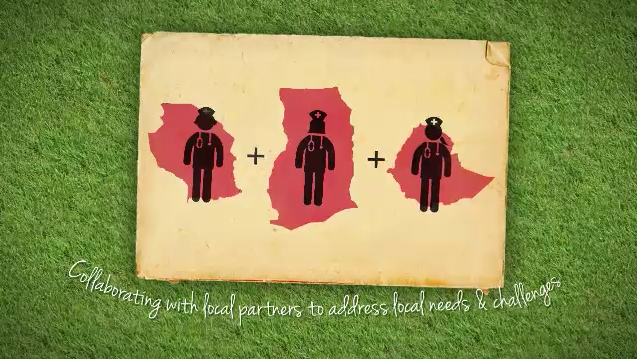 Animation Nation
Just over 3 years ago, Andrew Park and his animation company Cognitive Media took a popular lecture by TED Talk superstar, Sir Ken Robinson and added drawings to the talk to illustrate his ideas on education. Park was a fellow of the RSA or Royal Society for the encouragement of the Arts, a British not-for-profit dedicated to sharing world-changing ideas.
Here is that first animated video.
Cognitive Media has gone on to partner with TED, illustrating a series of the best TED Talks. It's a style that has proven immensely popular for explaining complex ideas – ideas that are usually beyond the capability of video or television to clearly portray.
Closer to home, Dr. Mike Evans from St. Mike's Hospital in Toronto has created a series of popular videos explaining health issues, like this one on the single biggest thing that you can do for your health.  That video has almost 4 million hits on YouTube and Dr. Mike has gone on to cover a number of other topics.
The Toronto Star did a wonderful piece on Dr. Mike, where the process is explained.
We were an early fan of this whiteboard animation style.  We decided to give the idea a test for a video on governance models for youth in YMCA Canada eighteen months ago. The video proved to be a popular way to explain complex ideas to a young audience. Here is a fragment of that video.
After finding success with that project, we used the style for a number of other clients like the YMCA, Scotia Private Client Group and the Liberal Party of Canada.
Q Media has a long history in the not-for-profit and the health care sector, areas where we constantly find ourselves having to explain complex information in fresh and original ways – ways that have a Stickiness factor.   We applied this approach for our work with clients like SickKids for the Great Camp Adventure and their Global Child Health initiative, as well as People for Education and TVO.
As we get more experience with the style, we have added our own refinements into the process: more colour, graph animations and more complex transitions. The heart of the approach, however, is very similar – a desire to explain complex ideas in an entertaining way, in a short period of time.

The whiteboard approach has proven extremely popular. It should be noted however that it is not necessarily cheap. Experience has taught us that projects cost roughly 5K per minute of animation, putting the cost for a 5 minute video at approximately 25K.
While on the expensive side for video production, these videos prove to have a real freshness to them and their ability to illustrate complex ideas in a memorable fashion is a real plus.