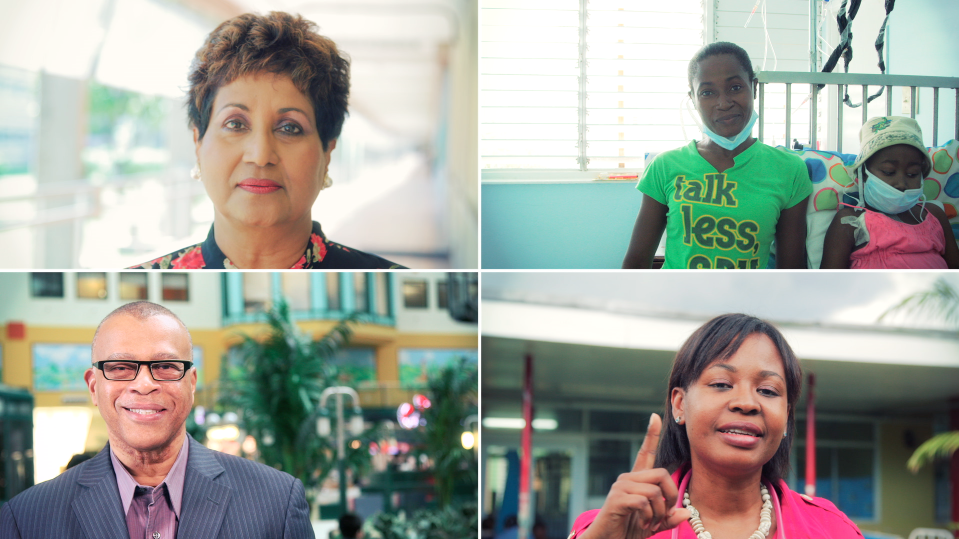 Island Hopping for a Great Cause
So over the past several years here at Q media, I've had some great opportunities to do the 2 things I love: make films + travel.
Ethiopia, Ghana, middle-of-nowhere Quebec, and over the holidays, another project presented itself…
At our annual Holiday party where we invite colleagues, clients and friends, and generally eat lots of oysters and drink champagne, I was in a conversation with the team from one of our favourite clients, SickKids. Mid way through, it was brought up in conversation by one of my partners from the SickKids team that my mother is Jamaican and that SickKids was in the process of starting a new program within the Caribbean. My immediate response to them was, "that needs a video!" Yes, a little self-serving – but honestly, I'm very passionate about my Jamaican heritage and any way I could contribute to helping increase the odds of kids fighting cancer and blood diseases in Jamaica and the rest of the Caribbean, then I would do everything I could!
So in a whirlwind over the holidays, a couple days after our conversation, my quote was sent – a day later, quote approved (this is fast) – a day later, lets start booking flights (3 islands in 2 weeks) – 2 weeks later, flying to Jamaica, Trinidad and Barbados! And oh, staying with my relatives = free accommodation = reduced costs = a very happy client!
And one of the side notes about this trip was that I also put aside a few days in Jamaica & Trinidad to actually spend time with family – family I haven't seen in over 12 years – and a great aunt in Trinidad that I haven't seen in 20 years!
Also had a little bit of off-time, in Barbados, which gave me the chance to finally learn how to surf  – check these guys out if you are ever down there – and in Jamaica, digging in the record stores for my passion/side-job as a DJ.
And the finished product: a video promoting this new ground-breaking program called The Caribbean-SickKids Peadiatric Cancer and Blood Disorders Program. You can check out the finished work here.
Learn more about it in detail here: SickKids Foundation
And please donate here: SickKids Donations
A final note, if you're passionate enough about something, everything else all comes easy and falls in place almost magically. I went down as a 1-man crew, filmed over 21 participants and hopefully this video will engage people in Canada and the Caribbean to connect, donate and champion this great initiative. And I'm happy to conclude, everything went smoothly and I captured more then I could have ever asked for and met some really inspiring doctors leading this program and patients battling their diseases.
Special thanks goes out to the SickKids team, Colin Hennigar and Lisa Charendoff, and my colleague here at Q media, Caitie Drewery, who were all superstars in coordinating and organizing this trip and production in such a short period. Oh, check out my first newspaper published photo for this great cause: Toronto Star.