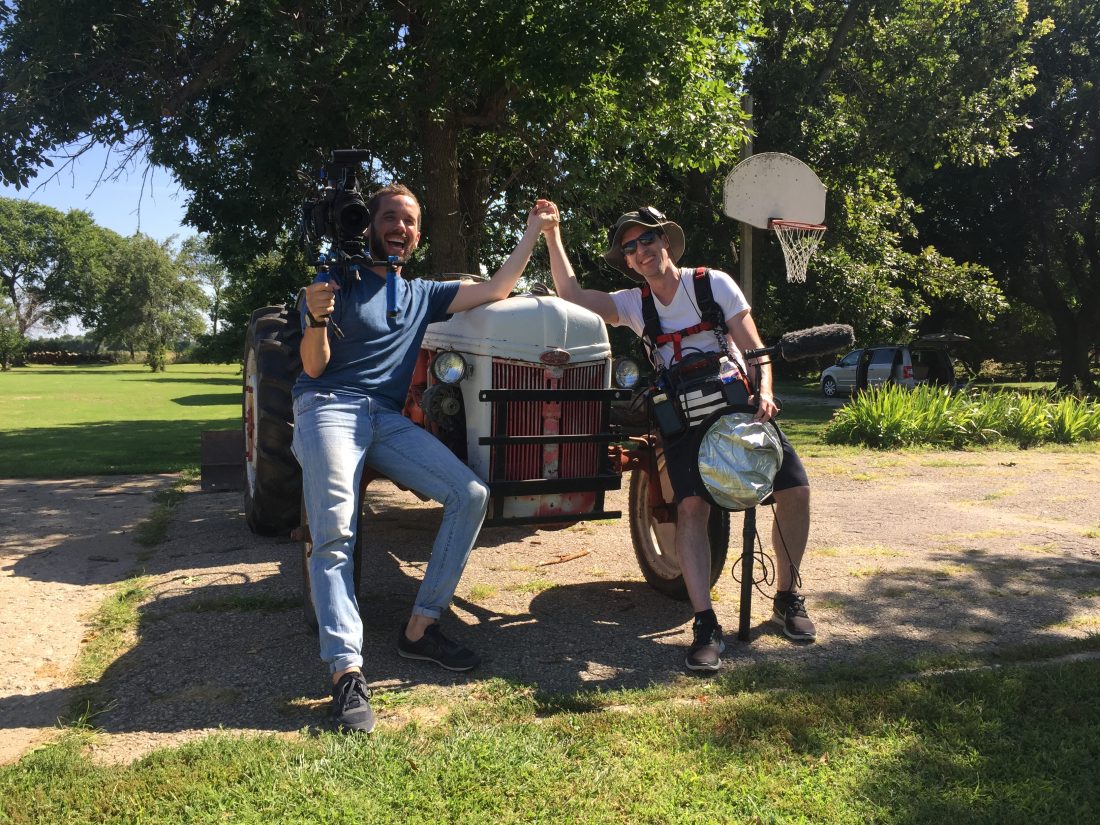 Our Amazing Sound Tech Stew Becomes a Soundchick!
Our beloved Stewart Maclean is leaving Q for greener pastures and we couldn't be happier for him.
Obviously, we'd love him to stay, because he will truly be missed, but we're so proud that he's evolving his talents and his skills as a small biz entrepreneur.
After 8 years at Q, Stewart and wife Trish are joining forces to build a sound empire. And we'd like to think we are a small part of this amazing success story.
Stew first came to us as an editor and camera assistant, but as Q evolved and so did he; working alongside some of the best soundmen in the business, Stewart learned how to hide mics in any position, on any kind of fabric, in any location. He travelled around the globe with Graeme, ate BBQ in Texas alongside Steve and Dorothy and has a long-standing Science Centre rowing machine battle with Steven Field. And throughout all that, he fell in love with sound recording – so much so that he infected his wife Trish with the sound bug.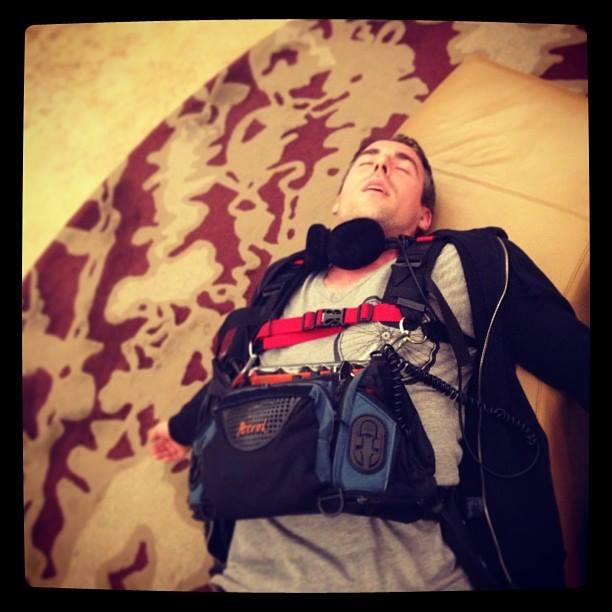 A few years ago Trish came to chat with Dorothy and Richard about a career change. After years on the production management side of the biz, Trish was itching to get out in the field and wanted to make a mark as a sound recordist. She shadowed Stew on some Q shoots and when we needed some extra help, we hired Trish. She developed a brand for herself: "Soundchick", and quickly took the production world by storm.
Now, just a few years later she is an experienced, knowledgeable, much admired sound technician. In fact, she was so successful that she couldn't take all the work that was being offered and Stew began helping out.  We knew Stew and Trish were focused on building a successful business together and Richard and Dorothy (surprise!) knew they would make an amazing team. We supported his transition from full-time to part-time – giving him the opportunity to freelance with all the clients Trish couldn't take on. And for the past 9 months, Stew has been working crazy hours, straddling Q and freelance work with Trish, until last month, when it finally became official, Stew is a full-time "Soundchick."
Besides being a budding entrepreneur, Stew is also one of the greatest people to work alongside. He brought his infectious spirit and positive can-do, yes-man attitude to Q everyday.
Stew you will be missed, but will always be a fantastic member of the Q family.
Oh and can you work next Thursday?