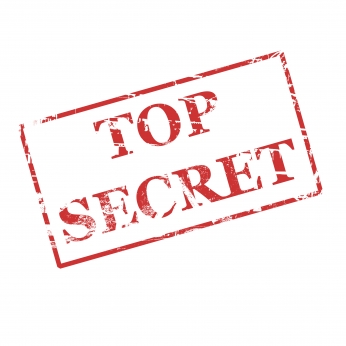 The Secret Talents of Q Media
The longer I work with this awesome team of people, the more I discover the amazing journeys and experiences that made them…them. It's easy to assume that the people who surround you have always been doing the jobs that they are so good at – but of course that's never the case. We've all been there – slinging burgers, wiping tables, bagging groceries and hawking wares. And you know what's funny? Each one of those jobs we've suffered through have made us better at the work we do now.
Steve Lang: Junior High DJ
Steve spent junior high blasting out Depeche Mode and Air Supply mixtapes every Friday at his school dances. As mixtapes became burned CDs and Walkmans became iPods, Steve made it his mission to watch technology change and grow. Now, he's our go-to guy for all things tech and electronic. In fact, we think of Steve as the "Q white knight" – someone who saves your butt every time your computer (or the printer) goes awry right before a big deadline.
Menaka Mallikage: Sunday School Teacher
Menaka's Buddhist roots are part of what makes her the sweetest and most thoughtful member of the Q family. But her time spent teaching little guys between 4 and 6 years old is what makes her so patient with all of us. Yes, we ask her the same questions 30 times a day, and yes, she will make suggestions about how to better our workflow, that we realize is awesome….8 months after she has made the suggestion, but she still puts up with us! She even honed her fantastic storytelling skills at Sunday school, using ancient tales of the Buddha as a way to teach the kids each Buddhist lesson.
Steve Field: Produce Clerk
Steve's always up for anything – wanna shoot all weekend and cut a video in 24 hours? Sure! Wanna drive in from Brampton to meet the crew for 6AM before you go on the road? Sure! Wanna carry this huge piece of gear up 3 flights of stairs? Sure! "The customer is always right" is a strong motto for this one – always willing to help however he can, and he always does it without complaint. And having to carry 50 pound boxes of food on a regular basis certainly helped build the muscles to carry all of our gear (he's like a pack-horse!)
Dorothy Engelman: Bartender
This one is not that surprising. Dorothy's always on the move, whether it be to a meeting, to a shoot, to someone's desk for an edit, or off to a fundraiser for one of the many organizations she supports. She's fast-moving and can balance all her projects and commitments – and do a whole bunch of other things, all at once. And she has a knack for making people feel comfortable and open, an interview tactic perfected over pouring pints and listening to her regulars.
Stewart MacLean: Windsor Bus Driver
It's almost impossible to think of always-active Stew as a driver behind the big wheel of a city bus. He's the type of guy that bikes when there is a wind-chill of -100 and he's always the last one in the office packing the gear after a 12 hour shoot. But his ability to be all-smiles no matter the hour comes from those "behind-the-wheel" experiences, chatting and helping his passengers find their way around the city.
Richard Quinlan: Bike Courier
Yep, the calmest man in the office used to be tearing frantically down the dangerous streets of Toronto. But that's why Richard can handle anything that comes at him during the day – crunched deadlines, or an urgent budget request don't even compare to Toronto traffic, collisions or a super direct delivery request to Yorkdale during rush hour. He's cool as a cucumber and the great part is, he helps the rest of us keep our cool too.
Christine McGlade: Children's Television Show Host – "You Can't Do That on Television"
Lots of you may remember this show and Christine's alter ego "Moose" being slimed or pie'd in the face. But Christine learned a whole lot more than to fear the phrase "I don't know" during her time on this long-standing show. Long hours and quick script turn-arounds helped Christine hone her amazing work ethic and the devotion she gives to everything. While co-writing a lot of the show with her fellow cast members, she discovered the power of collaboration and is now a must-have on any team project we've got going on!
Amber Sziklasi: OnStar – Welcome Call
Although she has some pretty funny stories about trying to decipher the heavy Texan accent of some OnStar car owners, it's her welcoming attitude that she's carried over to Q. She's hard-working, friendly and a problem solver – all traits that are valuable when talking to someone who is horribly lost or just had a collision.
Graeme Mathieson: Knife Set Salesman
The first word you think of when you meet Graeme? Charming. A skill discovered during his summer as a door-to-door knife salesman. But it also means that Graeme is, at his core, a fearless salesman – and I mean that in the nicest way possible. When he feels strongly about a creative choice, he makes sure his voice is heard – and his boundary-pushing visions encourage us to think outside the box! His "talk to anyone" attitude means he's a client favorite here at Q.
Shannon Harvey: Nature Guide
Shannon can chat with anyone, anywhere. Her positive attitude, wicked sense of humor and arsenal of conversation-starters means she's comfortable in any situation – and a great "Community Manager" for our online social site Getinvolved.ca. Her "gift of gab" was a skill nurtured by her time as a Nature Tour Guide in Picton, a job that definitely requires being knowledgeable and likeable.
Jeremy McCracken: Television Extra
Watch La Femme Nikita or The Outer Limits closely and you'll find a young Jeremy creeping around in the background. As an extra, he had the opportunity to see "behind-the-curtain", where he could watch the director and producer's process and learn what the job required. And man, is Jeremy ever fit for the role he has here at Q – he's seen all the cutting edge documentaries, the newest viral videos and the best t.v. shows. Name a director and he can tell you something you never knew about him/her. A research skill I am sure was honed by his hours of standing around on set.
Caitie Drewery: Barista
Weird hours, urgent requests, strong customer service and literally being run off your feet by the end of the day? That's a Starbucks barista for you. Strangely enough, I think my work at Starbucks (both in Toronto and out in Halifax during university) was one of the best "real life" preparations I've ever had. If I can handle the 8AM rush hour at the Yorkville location, (I'm talking folks who order "a tall non-fat extra hot sugar-free vanilla soy extra foam cappuccino with room for milk") then I can take on just about anything.